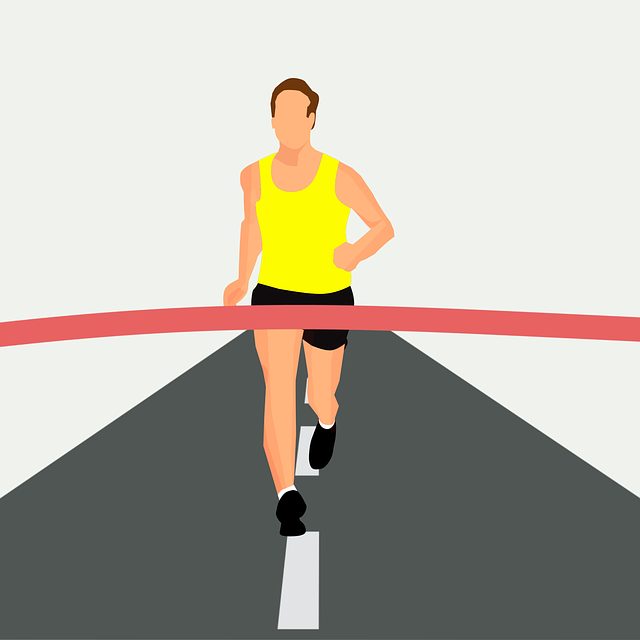 Training for the marathon requires efforts, commitment, passion, and discipline. One of the elements of the best marathon training plan is the necessary mileage and weekly progression, although marathon running is fun and rewarding!
Running can be hard for the people who think that you can get up from the couch and start running a marathon; this is not how it works. You need to know how to train for the marathon and then start gathering the running tips or guidelines for it.
Preparing for the marathon is no piece of cake, and I mean this legitimately. If somebody has talked to you in training for the marathon, you will surely find the brighter side of it. You will start losing weight, you will be more active, aware, and fit, but whether you are tired, or the weather is rough, you should not miss the training.
How To Train For a Marathon?
If you are already wondering how to train for the marathon, I will tell you how. Hop on with me and see what I have got for you. Whether you have been running for years, or, have just signed up for your first 26.2 miles, that will require you to train correctly.
Set a Base!
First, you need to start with getting used to the procedure. Start running every day, at least 4 to 5 times a week. Go out there and run your 5km, then 10km and then the half marathon races. Start with making your body used to with running and then move further with the running schedule.
Your body needs to get used to with the process of running and set a base for it. You can't just get up from the settee and run the marathon. Follow the training plan and act accordingly.
Remember, even if you pick the best marathon training plan in the world, your body needs time to cope with the higher mileage and the changes happening.
Select a Plan!
Most of the training plans range from 12 weeks to 16 or even 20 weeks, and if you are a beginner, 16 to 20 weeks plan will suit you the best and train you properly with speed boast, greater mileage, and tempo run training as well. But, with the modern smart training tactics, 12 weeks plan is also suits the beginners.
When picking the plan for the race, you need to determine where you stand. Don't be hard on yourself and pick a race first. Imagine that you are climbing a step ladder towards the top. That means, if your goal is marathon 26.2 miles, then set some gradual mini-goal in between i.e. 10k race and half marathon.
Choose your mini goal type races and find a plan that helps you with the progression. Then determine the training pace.
Make a combination of various runs i.e. easy run, tempo run, intervals, hill reps, a mile repeat and so on, according to the training plan that you choose to follow. I will cover all this later on. Schedule a long run every week and throw some race pace in between.
Mileage Progression!
One of the essential components of the training is mileage progression. Start with tracking your current mileage and the pace you run on. Check if you are getting better and gradually increasing the mileage and covering more distance. Remember, it is not going to happen overnights; marathon training and maintaining the pace takes time.
What Should You Include In Your Marathon Training Plan?
I have prepared and made it ready, everything in my personalized Marathon Training Plan for Beginners to Advanced (sub 3 hour marathon), which you can download it by filling out the form below. However, I am going to explain it below, very briefly.
For example, if you are taking a 16-week marathon training plan, you can divide the training into following steps.
Fist four weeks: Call it as the warm up week, in this you will start with the 3 to 5 runs, depending on what fitness level you are at, and long runs on Sundays. Meanwhile, every week increase your normal runs to 10%.
Second four weeks: In these 4 weeks your will focus more on the distances. Once you are used to with running at least 80 minutes, start with the distance 10 miles and then gradually increasing. In these 4 weeks you also have to practice for the tempo run of 30-40 minutes like you will run in the marathon.
Third four weeks: Now is the time that you start buildings the distance of up to 15-16 miles. At this point you can run for the half marathon and you need to incorporate interval training in your run as well. You need to run at a fast pace for 4-5 minutes and 1 minute on a slow pace, this will help you in maintaining a tempo.
Fourth four weeks: These weeks are the road towards the final race. In the first two weeks you have to prepare for the pre-marathon 18 to 22 miles race and work on winding up the training. In the final two weeks rest your body by tapering. Also, eat carbs and hydrate your body during the final week.
Strategizing!
Strategizing is something that you need to keep at the top of your head. The marathon running is not a smooth and sweet portion of bar; you need to sweat it out and keep at it. While you are trying to stay positive with your Marathon training plan, also, keep in mind that you need to make sure that you have the approach of active recovery in your plan.
If you are looking for the comprehensive view of running time of marathon, I have added a summary below.
Cross-Training!
Only running is not the deal for you. You need to consider all the other aspects as well. For training, you need to try bodyweights exercises and strength training as well. After running, try to do a 20 min workout with body weights and core exercising, at least twice a week. It will build your strength and make you feel a lot more confident. You can also try cycling or swimming for cross training.
Eat Right!
It is very important that fueling up your body with the perfect food makes a lot of difference. Once you are training for marathon running and doing more than 40 to 50 miles every week, you will feel your stomach growling for food.
Most runners like gel-based carbs. However, if you do not like having the gel, you can snack on dry fruits or any other snack that you would like to have on your run. Try it out and see how it works for you.
This fueling will help you even more and in a much better way, although it is a trial and error method and requires you to put effort and figure out what you like while running.
Also, start hydrating your body, the more dehydrated you are, the lousier you will feel, and it will affect your running.
Mental Health!
Most of the marathon training plan will not provide you with the guidance to strengthen your mental health as well, but it is essential. You need to understand that mental health plays a vital role in training, and while you are at it, you can't ignore the fact that mental health is not essential. There are a lot of challenges that you will come across while you are learning, but one thing that you need to keep in mind that every person has a different mantra, and you can use the mantra that works for you. Keeping your body and head both positive, then you can make a difference.
Average Marathon Time!
While you are setting up the goal, take a look on the chart below that has been characterized based on age and gender average marathon time. This chart will be helpful for you to make a goal, pace up yourself, and to train yourself for the marathon.
| | | |
| --- | --- | --- |
| Age | Male | Female |
| 0–15 | N/A | N/A |
| 16–19 | 4:16:19 | 4:50:23 |
| 20–24 | 4:01:55 | 4:28:59 |
| 25–29 | 4:06:43 | 4:27:14 |
| 30–34 | 4:07:35 | 4:28:07 |
| 35–39 | 4:10:39 | 4:33:47 |
| 40–44 | 4:09:36 | 4:34:13 |
| 45–49 | 4:11:32 | 4:39:02 |
| 50–54 | 4:19:49 | 4:55:37 |
| 55–59 | 4:31:10 | 5:00:52 |
| 60–64 | 4:53:26 | 5:12:26 |
| 65–99 | 5:06:59 | 5:20:57 |

Get Ready For The Race!
Once you have followed, and you are all set for the race, remember this race is not different from the practice. Do not do anything new, eat a similar breakfast, wear the same shoes, and get ready for the race.
While you are planning to end the race with a big smile, make sure you follow the same routine and brace up yourself. The run may be challenging, but remember you have been trained for it for a long time, and you can win this.
Remember to trust your training and the efforts you have put in all along and the time invested. You do not need to be super-fast from the start of the race, follow the strategy that you have been preparing and apply all that you trained for. You will surely work towards that very well-deserved medal with a big smile.
What Running Gears Do You Require?
As soon as you plan to train for the marathon, you not only need to have the best marathon training plan, but you also need some running gears as well. You need to look for the running shoes. I suggest you to get a pair of proper running shoes that are great for marathon like Nike, Asics, Hoka, NB and Adidas. You also need to have smart watch to track your training. A smart watch will also monitor your heart rate. You can get the Garmin that is on the top of its game for the marathoner. Also, get the hydration belt, compression clothes, and sports bra for female if needed.
Things You Really Need To Know!
I have jotted down the list of some of the things that no one will tell you while you are training for a marathon. You need to know the following.
Don't make the marathon a big deal!
Remember running a marathon can be hard and stressful at times, but that does not mean you have to lose all the excitement as well. As long as you are doing the marathon training with enthusiasm and motivation, the marathon training plan will become a lot easier for you. So, make sure you are stress-free and enjoying the journey rather than just stressing yourself. Just don't make it a big deal.
Issues With the Digestion Are Common!
While you are all up for the marathon training, you will witness some digestion issues. That is because your body is rebooting and needs a bit of time to adjust. Do not stress yourself; you will get on track again as you continue with your training.
Freeing But Not Free!
Running will most certainly make you feel free and happy, it will take away all your stress, but it is certainly not free. The running gears, shoes, watch, and much more is needed for running. You have to be prepared to invest some.
Common Questions From The Runners!
Below, I have mentioned some of the common queries from the runners about marathon training:
How Long Will It Take To Prepare For a Marathon?
In general, most of the training plans are 16 weeks to 20 weeks.
Which Course Should Beginners Pick?
You will find a lot of beginners training plans are based on 16 weeks, as a rule of thumb. These plans are more focused on getting the beginner on track with detailed training.
If I Missed The Marathon Training, What Is The Option?
For the people who miss over four weeks, it is best to postpone and plan for the next marathon. However, if you have missed lesser than that, you are still in the game and work through it with proper training.
Wrap Up
Keep yourself ahead of the game and pick the plan that suits you. You can simply download my plan by filling out the form below and give it a go.
Remember, what Kipchoge said – 'No Human is Limited'.
Happy Running!!!