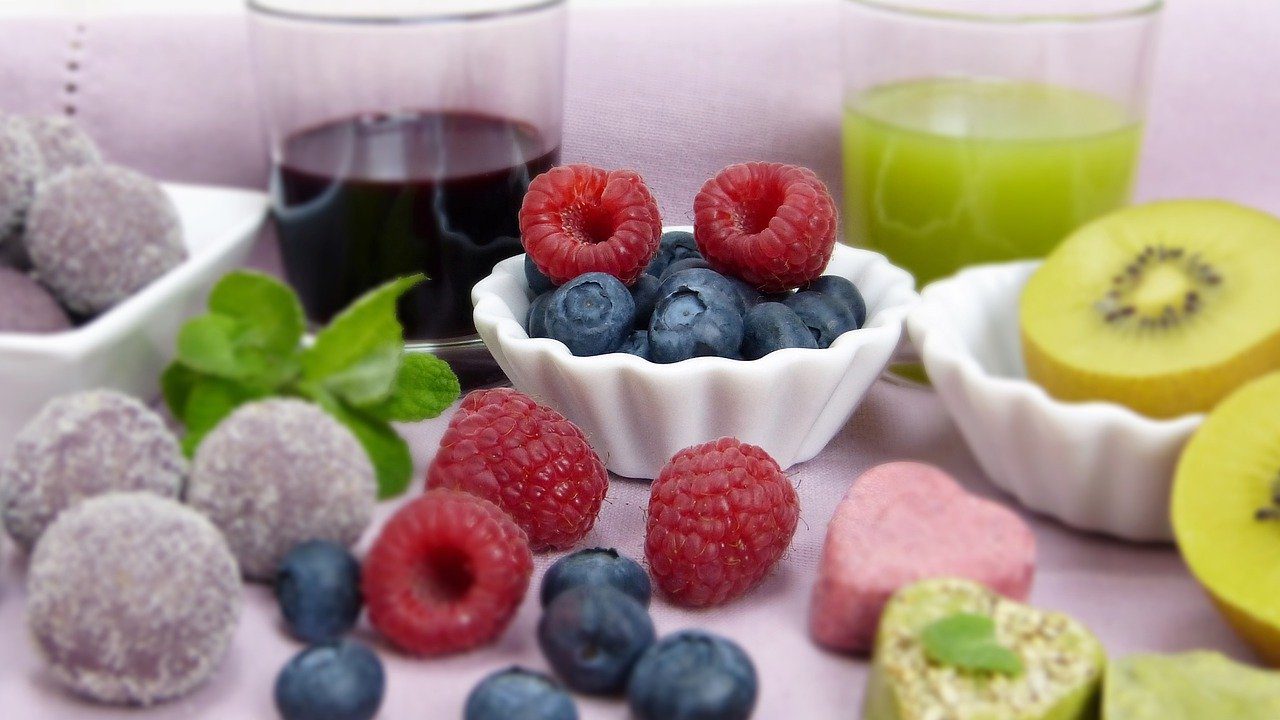 A proper diet plan for marathon runners is crucial for the training and will support you during the marathon and post marathon period. Marathon running trend is swiftly taking over the fitness world. Running the official distance of 26.2 miles requires a whole lot of preparation, training, and hard work. But there is something else that will significantly affect performance as well, that is the diet. It is crucial to have a diet plan in place as a marathon runner.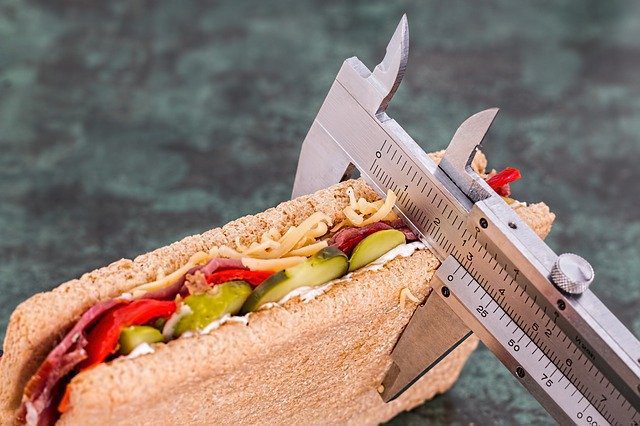 This is a factor that many of the runners, especially beginners forget to take into consideration. It is important to ensure that your body is in the best shape to take up the challenge of long-distance running which requires your utmost attention and dedication to your diet and nutrition.
When to start following the diet plan?
Contrary to what you might think, the best time to start following a diet plan for a marathon is when you start your training. This may vary depending on what training plan you following, i.e. 12 weeks or 16 weeks marathon training plan.
Fuelling your body to run the long distance will require that you build it with sufficient energy stores that can support throughout your run. It will also play an important role in rebuilding and recovering your muscle strength in the weeks and months.
Best diet and nutrition for Marathon runner:
As you start your physical training you must develop a regime that will allow you to build up the runners' muscles and muscle glycogen. The two key factors playing a role in this would be carbohydrates and proteins.
Carbohydrates:
Glycogen is formed as a result of excessive body stores of carbohydrates. For this purpose, foods rich in carbs like pasta, potatoes and rice should be part of the routine diet. Increasing your body stores of carbs will build up the muscle glycogen. This will help in avoiding muscle fatigue and will be extremely useful during the long periods of muscle activity.
Calculate your carbs:
However eating more carbohydrates does not, at all, mean overeating or eating whatever carbs you can find. It only means that your daily caloric requirement is being fulfilled by the carbohydrates and you'll have to give up some of the fat to keep the balanced diet. The better way to keep everything in proper balance is to keep the calories count and see where they are coming from. There are many online calorie calculators as well as applications available that can help you in doing that. If you want to calculate the carbs, you can use the following link: Keto Logic carb counter
You can also use apps such as; MyNetDiary or MyFitnessPal.
Proteins:
Strong muscles are the best support you will get during the marathon. For this purpose your diet plan for a marathon should have plenty of proteinaceous content.
Proteins will help in building new muscle fibres hence making your muscles stronger and more capable. Proteins are also helpful in building the mitochondria which are essentially the muscle furnaces. That is to say, that they are going to burn the fuel to power your body. The harder you train, the greater the number of mitochondria will form to compensate for your energy requirement.
Daily requirement of proteins:
Considering the importance of muscle growth and protein intake in runners, it is not surprising to note the difference in protein intake of a runner and non-runner. The daily requirement of proteins is about 25 to 75 percent higher in runners as compared to people with a sedentary lifestyle. This is approximately equal to 200g of chicken a day.
Sources of proteins:
 Making chicken a regular part of your diet also offers added benefits like selenium and niacin. While the former helps healthy muscle growth by preventing free radical damage, the latter will regulate fat burning while running.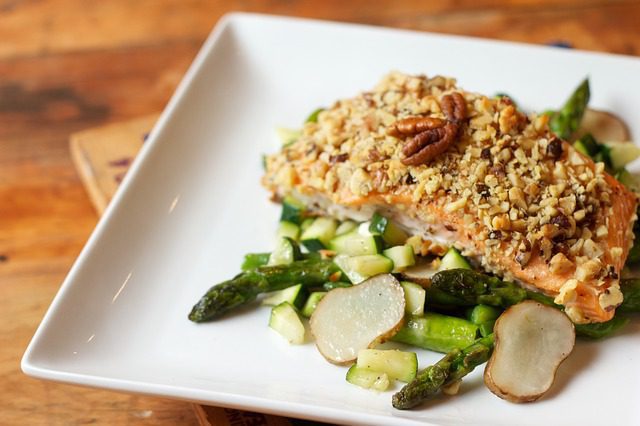 The best quality proteins that aid in muscle recovery are the ones that contain branched-chain amino acids. One such amino acid is Leucine, that helps in the building of muscle fibres after physical activity.
 Foods rich in leucine are beef, fish, chicken. You can also acquire it from soy and whey; a dairy protein that will be easily assimilated in the body and can be used to rebuild the muscles after the workout. However, eating a variety of food will provide all the amino acids required by the body and keep the balance in place.
Fats:
Another food group which is necessary for runners is the fats. They are necessary components which provide energy and fuel to the body. But you should not eat a meal full of fats just before the marathon. Are you wondering where to get the fats from? Let's explain it for you!
Fats are of three main types; saturated, polyunsaturated and monounsaturated.  You can get the portion of saturated ones from meat, chicken as well as butter or coconut oil. Whereas, the polyunsaturated fats can be found in different types of seeds and fish. The fats which are Monounsaturated can be taken from oils such as olive oil as well as different types of nuts.
Taking Fruits and Veggies is a MUST!
Most people consider it a type of carbohydrate, so they don't really focus on other benefits provided by fruits and veggies. These are a great source of important minerals as well as various vitamins.
If you are wondering what fruits and veggies should be taken more, apart from the general one, then you should consider adding berries, stone fruits and kale or sweet potatoes in your list. You can consume these in the form of juices as well. 
Diet plan for Vegetarian and Vegan Marathon Runners:
For marathon runners who are vegetarian, there are a number of diet plan options that are available to choose from.
For example, In the green veggies' world, we have Brussel sprouts (protein content is 3g per 80g serving) and broccoli (3g per 80 g serving). Fruits such as Avocado (2g per half avocado) are not only filling but also contain monounsaturated fatty acids to go with. Then there is spinach, the protein content is 4g per 100 g serving, along with high protein content it is also filled with vitamins and minerals.
In potatoes along with a good amount of carbohydrates that you need, there is a good amount of protein as well, about 4g in one medium potato. It also provides about 20 percent of your recommended daily supply of potassium.
Another member of proteins for vegetarian families is pumpkin seeds. Super convenient, filled with nutrients, and have a protein content of about 5g per 30 g serving. The same ratio is offered by cashew nuts. These also provide magnesium and vitamin K.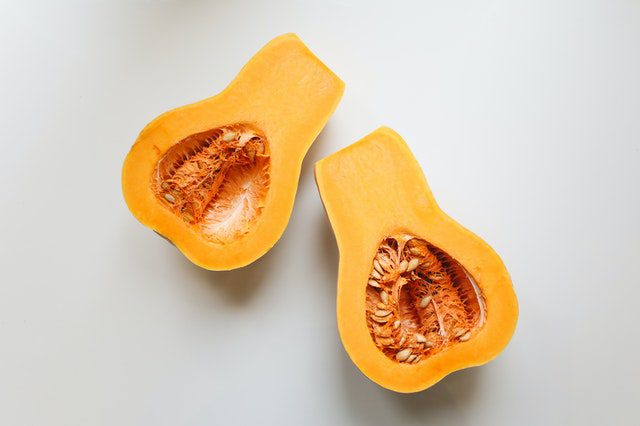 Adding steel cut oats to your breakfast can provide a hearty supply of proteins as well. With the same ratio of proteins per serving as pumpkin seeds and cashew nuts.
Other option for Vegetarian and Vegan:
Some other good options are chia seeds, almonds with 6g protein per 30 g serving, chickpeas, wild rice, black beans, lentils, and the classic vegetarian food Tofu which contains 8 to 15 g per 85 g of the serving.
Hydration:
Hydration status is equally, if not more important. The best way to check your hydration status is to pay attention to your urine colour. It should be light-coloured if your body is in an optimal state, however, if it is dark you should take plenty of fluids. Try your best not to start the race with dark-coloured urine.
Pre-Marathon Race Tips:
While you following your diet plan during the training, some key points to consider before the marathon race are:
Understand your body needs: Understand your body's needs and test different foods to work out which are the ones that comply with your tastes and growth.
Increase your carbohydrate intake in the weeks before your race to fill up your glycogen stores of the body.
Don't forget to bring a gel or carbohydrate drink to sip in the time period before the start. Remember, particularly to have a good hydration status.
During the race keep the focus on hydration and carbohydrate intake.
Pre-Race Breakfast:
You have worked long and hard and now the day of the marathon has finally come. Your pre-race breakfast is very important because it will fill up your carb stores, that is to say, the glycogen in your liver. This will be your immediate fuel during the run. The carb stores in the liver are used up during the night so replenishing them is essential.
Eat a carbohydrate-rich. The contents of your breakfast will have to be based on your own preference. Choose something familiar that agrees with your body, instead of trying something new at this point. Your carbohydrate intake should be around at least 100 g.
The best time to have your pre-marathon breakfast is about 3 to 4 hours before the marathon begins. However, if you do not have any gastrointestinal problems 2 to 3 hours can also work.
During the race:
the two things to be kept in focus are taking insufficient carbohydrates to keep up with the body requirements during the race and fluids to compensate for the sweat losses. However, remember that too much fluid and too many carbs can cause harm instead of good by resulting in an upset stomach. It can also result in hyponatremia, a condition that is potentially threatening.
Sweat Loss Rate: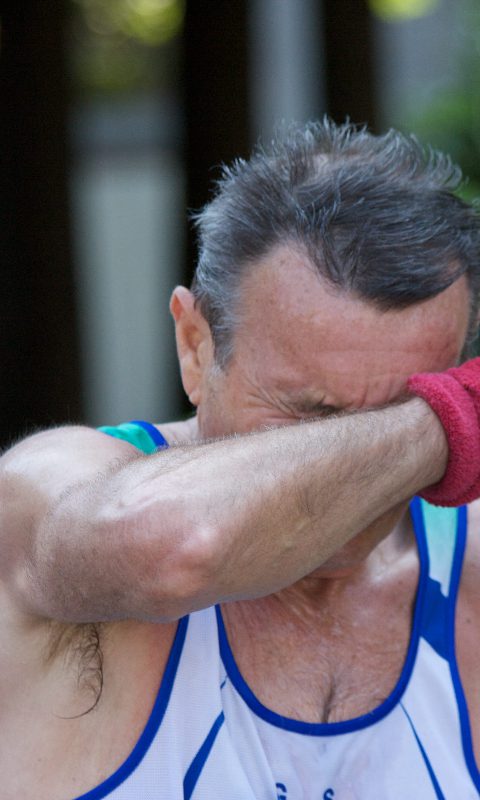 For this purpose you should be aware of your own sweat rate, to help you understand how much fluids you will be needing. You can make the calculations by weighing yourself before and after the training in the weeks before the marathon. Your sweat rate will be calculated by subtracting the weight after the training from the weight before the training and then adding the fluid volume that you have consumed.
There are also various sweat loss rate calculators and apps that are available out there to help you make the calculations.
Race aid stations:
At the aid stations, they usually provide the cups containing about 150 ml. You have to consume the fluids according to your sweat rate. At an average scale, a runner's stomach will use up about 200 ml of fluid every 15 minutes during running. Improvements can be made with training and practice if required.
Summary
Sufficient vitamins, minerals, and low fats should complete the rest of the components of the required diet. I hope this article helped in carving out the best diet plan for all marathon runners out there. Until then, happy running!