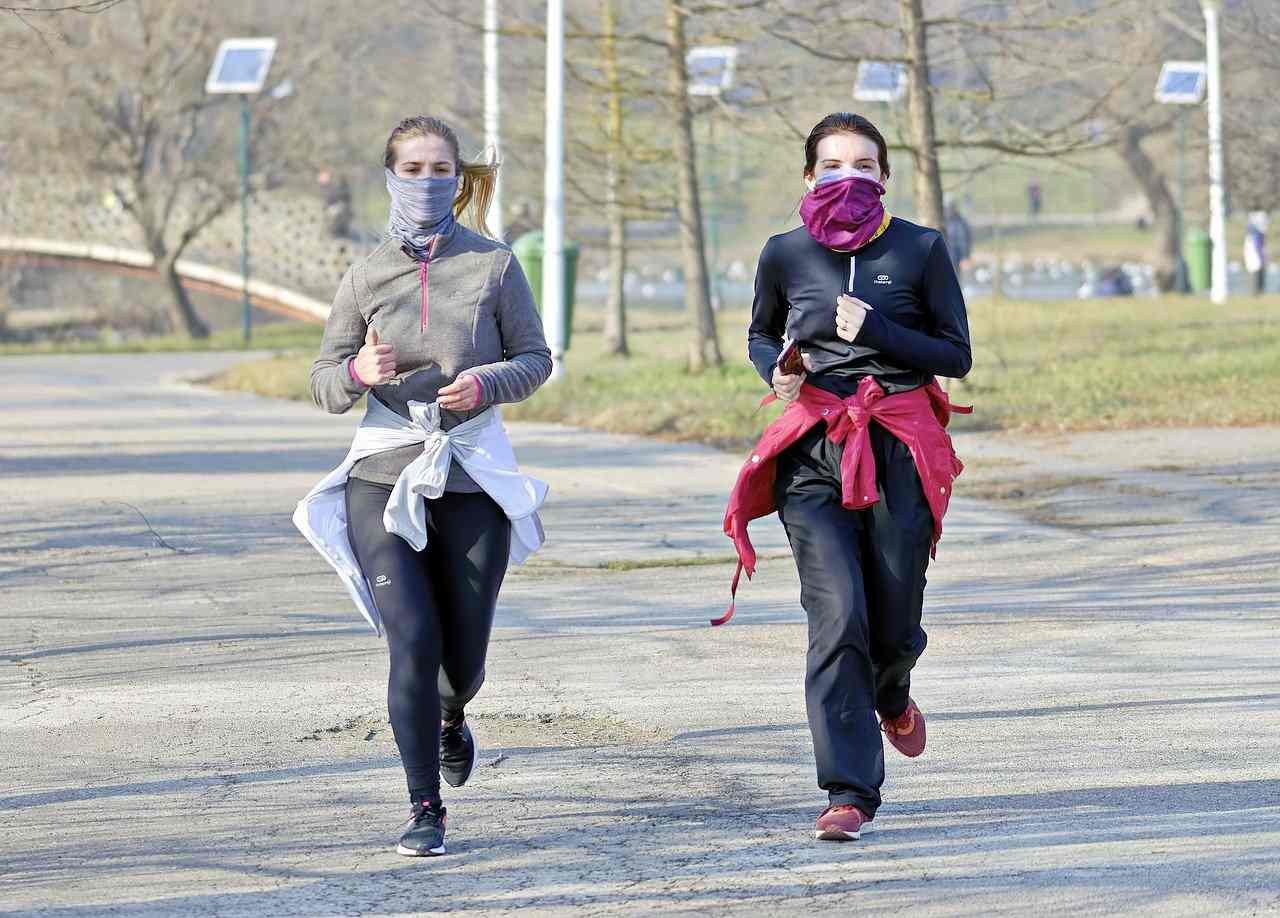 Running in the cold weather is not a problem for many people, . On the contrary, it's more satisfying than in the summer. In these chillier months of fall and winter, you can say goodbye to your T-shirt and leggings or shorts. And, even though running in these conditions would be great, you must embrace proper winter running gear.
On the other hand, if you're not used to running in the cold weather, we understand it may seem tiresome to do it. But we assure you it will be enough for you just set the pace, and recognize that running in this condition is just as easy as in the rest of the year.
Can't you decide to go out and enjoy exercising in this condition yet? Don't worry! We are here to convince you! Let's answer some questions.
Is it OK to run in cold weather?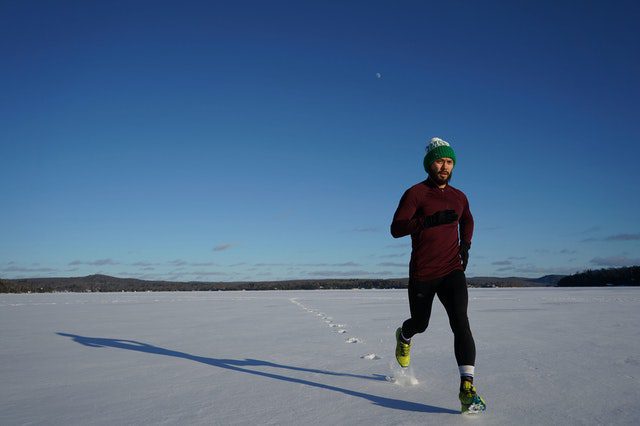 Running in the cold weather might not feel quite as natural as doing it in the summer. But running in these conditions may be more comfortable as it avoids overheating. It keeps your metabolism going strong, helps you reach your weight loss goals, and boost your mood.
5 reasons why running in the cold weather is good for you!
1. It helps you burn more fat
Is this possible? Yes! Chilly temperatures may change the unwanted fat into a different fat that actually burns calories. Also, scientist suggests that exercising and exposing our bodies to cold temps changes your body composition, and in consequence, burns fat faster.
2. Cold is the ideal weather for running
The athlete physiologist and sports-performance coach, Tom Holland, says: "The colder weather, the less heat stress on the body, which makes it significantly easier to run."
3. Running is an excellent way to prevent winter weight gain
It's free, convenient, and never dull! Remember that running burns significant calories and is, therefore, a powerful tool in maintaining and even losing weight during winter.
4. It will keep your metabolism going strong
Holland also says that: "Running in the cold serves to 'trick' the body, preventing this seasonal slowdown of metabolism and helping to maintain a healthy weight".
5. Running helps stop you from feeling so SAD
In those days, many people suffer from Seasonal Affect Disorder (SAD). For these people, Holland says: "Running helps release powerful hormones that help combat this depression, increasing positive mood states during the cold weather months."
So, now that you know all this, stop being afraid of cold, and let's start exercising! But, first, you will need to figure out how to layer your clothing correctly and make smart gear choices.
How to choose your cold weather gear?
You should consider that even when the temperature feels great, variables like humidity, wind, and rain can ruin your day. If you are not careful, you may end up stressed about overheating or freezing before you even walk out the door.
No matter what the thermometer says, your body will heat up as soon as you start moving. It's a rule that you should dress like it's 15 to 20 degrees warmer than it actually is. For example, if the thermometer says its 40°F outside, it'll feel more like 50 to 60°F when running.
But a windy day could affect? That is correct! Winds can decrease temperature! For example, the outside temperature is 40°F, but the real feel is reported to be 30°F because of the wind. In this case, you'll want to add 10-20°F to the lower temperature to calculate your cold-weather gear.
So, depending on the average temperature and meteorological conditions of the day, month, season, etc. You must know what do you should wear.
If you didn't know yet, let's check it out this quick guide:
What to wear running at every temperature?
If the temperature is:
60°F+ Use tank top, shorts, and socks.
50-59°F: Use short sleeve tech shirt, shorts, and socks.
40-49°F: Use a long sleeve shirt, shorts, leggings, and socks
30-39°F: Use a long sleeve shirt, leggings, gloves (optional), a hat to cover your ears (optional), socks.
*Caution, pay attention to local weather information and warnings. You don't want to go unprepared or get a cold! Use your judgment to decide whether to go out for a run or hit the treadmill at home. If you choose to go out, it's crucial to pay attention to this guide.*
20-29°F: Use a long sleeve running shirt layered with a jacket, leggings (potentially thermal or polar), gloves, as well as, a headband or hat to cover your ears, socks.
10-19°F: Use a long sleeve running shirt layered with a jacket, thermal leggings, gloves, a headband or hat to cover your ears. Similarly, running shoes with extra tread (optional), socks.
0-9°F: Use two-layered workout shirts, a windbreaker jacket, thermal leggings, gloves, a headband or hat, a ski mask or layer to cover your face, socks.
Now that you know what kind of clothes and gear to wear according to the weather temperature, we'll show you the next category.
Best winter running gear choice!
Here are choices from the top winter running experts for the best winter running gear to keep you up when the temperature drops way down. Let's check it out.
For women:
Lite-Show 2 winter long sleeve half zip running women top-ASICS
Coldgear run tight- Under Armour
Lite-Show 2 winter running women tights- ASICS
Repel Running Jacket-Craft Sportswear
For men:
Long sleeve training top – Nike
Ultraboost S&L Running shoes -Adidas
Team Performance beanie hat -Nike
R7 Windstopper tights – Gore Wear
Base Layer/Long Sleeve – Rapha Merino
Unisex.
Pixelite running gloves – Proviz
Ultralight cushion crew socks – 2XU
Summary
We hope this guide on how to choose cold-weather gear helped encourage you to continue exercising this fall-winter season. Also, we sincerely encourage you to keep running in the cold weather.
This activity will not only bring you a lot of benefits for your health; you can also enjoy outdoors alone or with friends! Just remember to use the winter running gear that we previously recommended. Just chill out and have fun!
Please check out our latest post – Which Nike Marathon Shoes Are Best For Marathon? Latest Review!