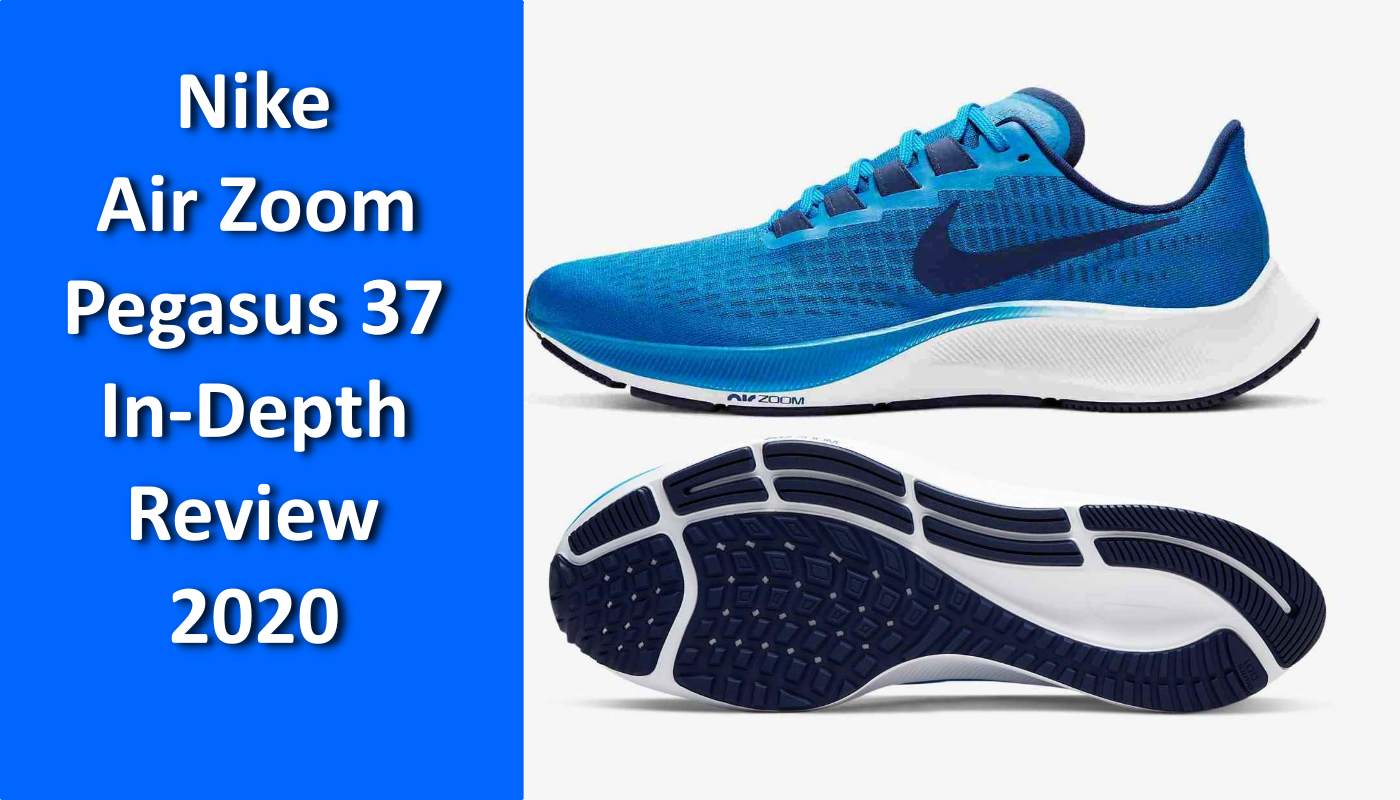 In this review of the Nike Air Zoom Pegasus 37, we will talk about the main characteristics of this running shoe. Nike shoes are very popular for running, training and walking. Among the performance sneakers, the Pegasus line stands out as the best for running. In this new version, some changes deserve praise, while there are others that may be a problem for some.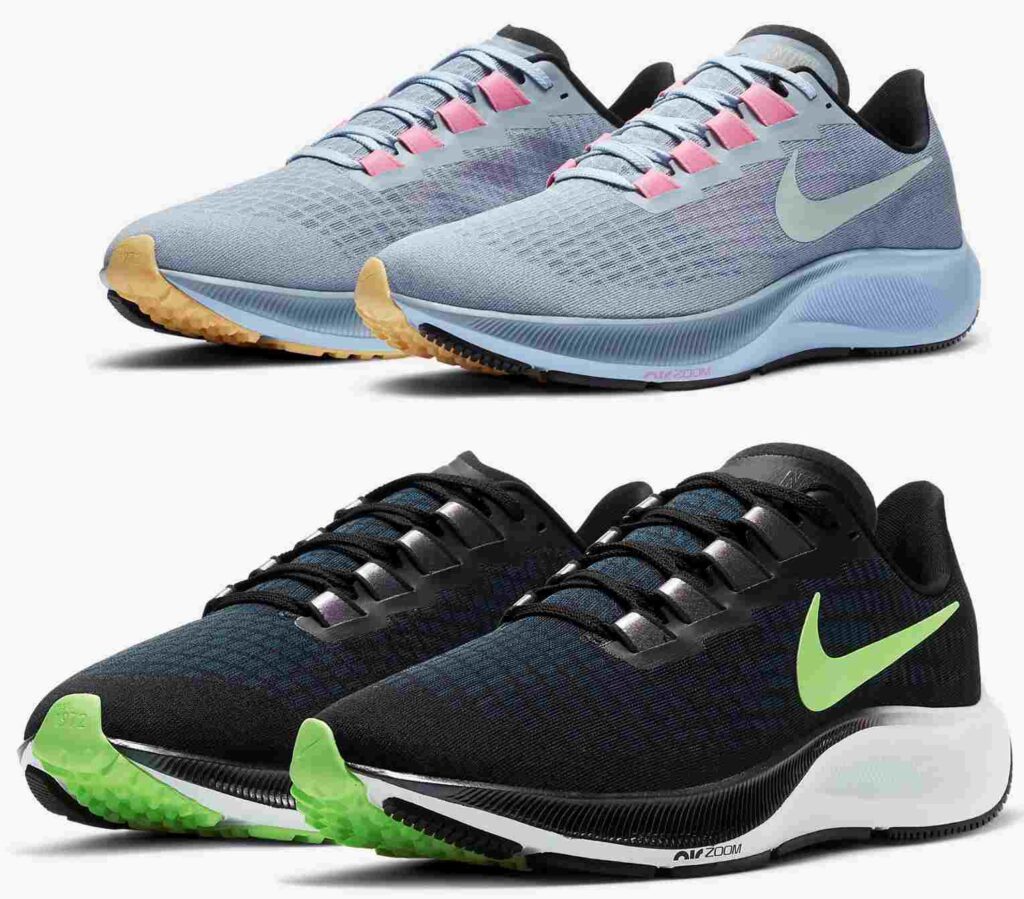 Features:
Land: Tarmac/road, Track, Treadmill
Category: Performance, training
Uses: Daily road running, road races, Gym and Daily life
Approximate weight: 285g (M Size 9) / 235g (Female)
Drop: 10 mm, Forefeet 14mm, Heel 24mm
Shape size: Standard / narrow numbering
Stepping: Neutral
Available Colour: Black, Blue
We have included the following mechanisms, components and features of Pegasus 37 in our review:
Material
It has a fairground, which can be a problem for those with long feet. The upper of the new Nike Air Zoom Pegasus 37 uses ultra light mesh. It wraps around your feet like a sock, hugging the sides for a firm and secure grounding in place. This flexible fabric allows good air intake, helping to keep your feet cool during your run. The region where the wefts are most open allows for a continuous flow that dries sweat and keeps feet dry.
FlyWire System Replacement And Comfort
The positive point of this is that when running, walking or jogging, you will hardly feel pressure in the regions where blisters and scratches commonly appear. Similarly, there is little space in the toe box for the fingers to move freely (toecap). The FlyWire system has been replaced by wide strips that act with the same efficiency. Also, we note that they do not press or pinch your feet like FlyWire. It is important to mention that the laces are shorter, following the new trend.
We believe that even people with wider feet can have a better experience with this model. In conclusion, the new leather and changes in the foam made this shoe lighter.
Zoom Air Technology
In the forefoot region, the Air Zoom unit is twice as large as in previous versions. Also, cushion foam has been replaced by React, which is lighter and more responsive. We noticed that heel became more flexible, in addition to increasing the feeling of energy return during the stride. It is good to feel natural on tiptoe during landing, followed by a subtle push in the toe-off.
Damping Technologies
This combination of damping technologies made the Pegasus 37 more enjoyable. They bring the best of both worlds, offering great shock absorption to protect joints, and responsiveness to go further and faster. In short, the Pegasus 37 has the ideal cushioning regardless of your pace, either be it fast, moderate or slow. Surely, this new feature is the main reason for you to try 37 instead of Pegasus 36.
Durability
The Air Zoom Pegasus 37 is part of Nike's top-of-the-line sneakers. So, there's nothing to complain about build quality and finish. Likewise, they adopted the same shape as the previous model, with a waffle pattern on the sole and rubber with high durability and excellent traction.
Its new fabric, although translucent as thin, is resistant, and a layer of synthetic leather has been added for greater durability. Therefore, unless you are in the habit of rubbing your sneakers together, you won't see any wear and tear on the leather for very long time.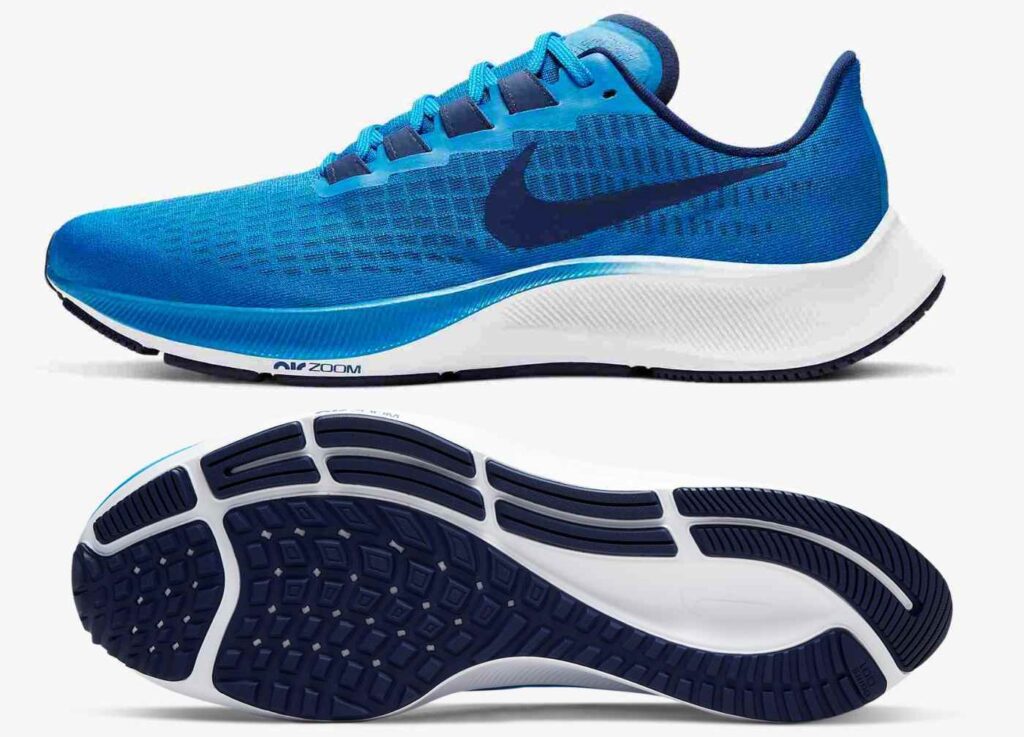 Strengthen your pace with the Nike Air Zoom Pegasus 37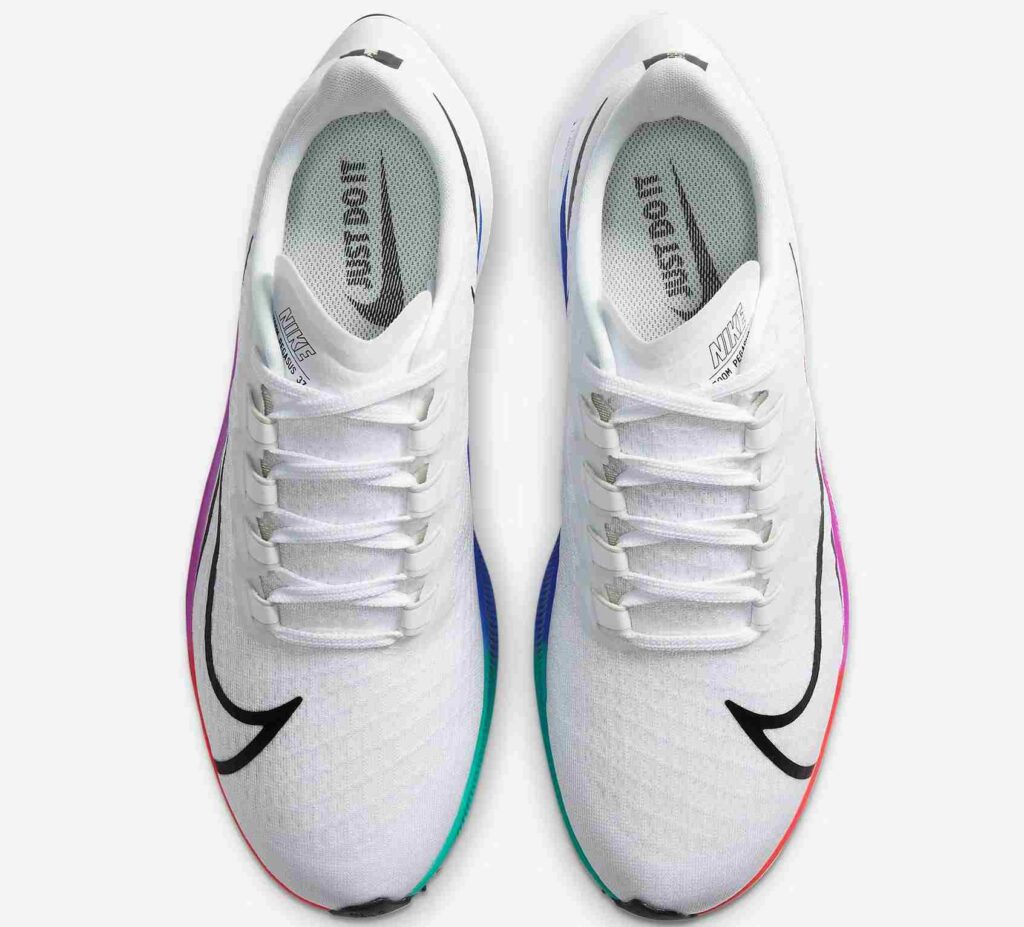 Final Verdict
The Nike Air Zoom Pegasus 37 is good and worth the investment, even though it is slightly expensive than other shoes out in the market. So, we recommend it to anyone looking for a versatile shoe, speed, with great visual and design, for use in daily runs, races and trainings.
You can visit our blog post '5 Best Nike Running Shoes Review 2020', to learn more about other Nike road and trail running shoes. Also, for best marathon running shoes review please visit 'Which Nike Marathon Shoes Are Best For Marathon?'
Happy Running!